Now that you have found the perfect location and informed your staff and customers of the exciting news, it's time to start planning your move. Beginning this process early is key to a successful, stress-free relocation.
Moving your office IT is a multi-step process. It needs to be carefully organised. We know that an IT office move can seem overwhelming. But following a structured checklist will assist you in executing your move safely and effectively without any interruptions to business.
In this article, we'll be discussing 7 steps you can take to carry out your move safely and proficiently with minimal downtime.
Planning Your IT Office Move in 7 Steps
Working your way through these steps will help you with the arrangements and management of your IT office move. A well-structured IT office move will not only save you money and time but help you maintain happy customers and staff.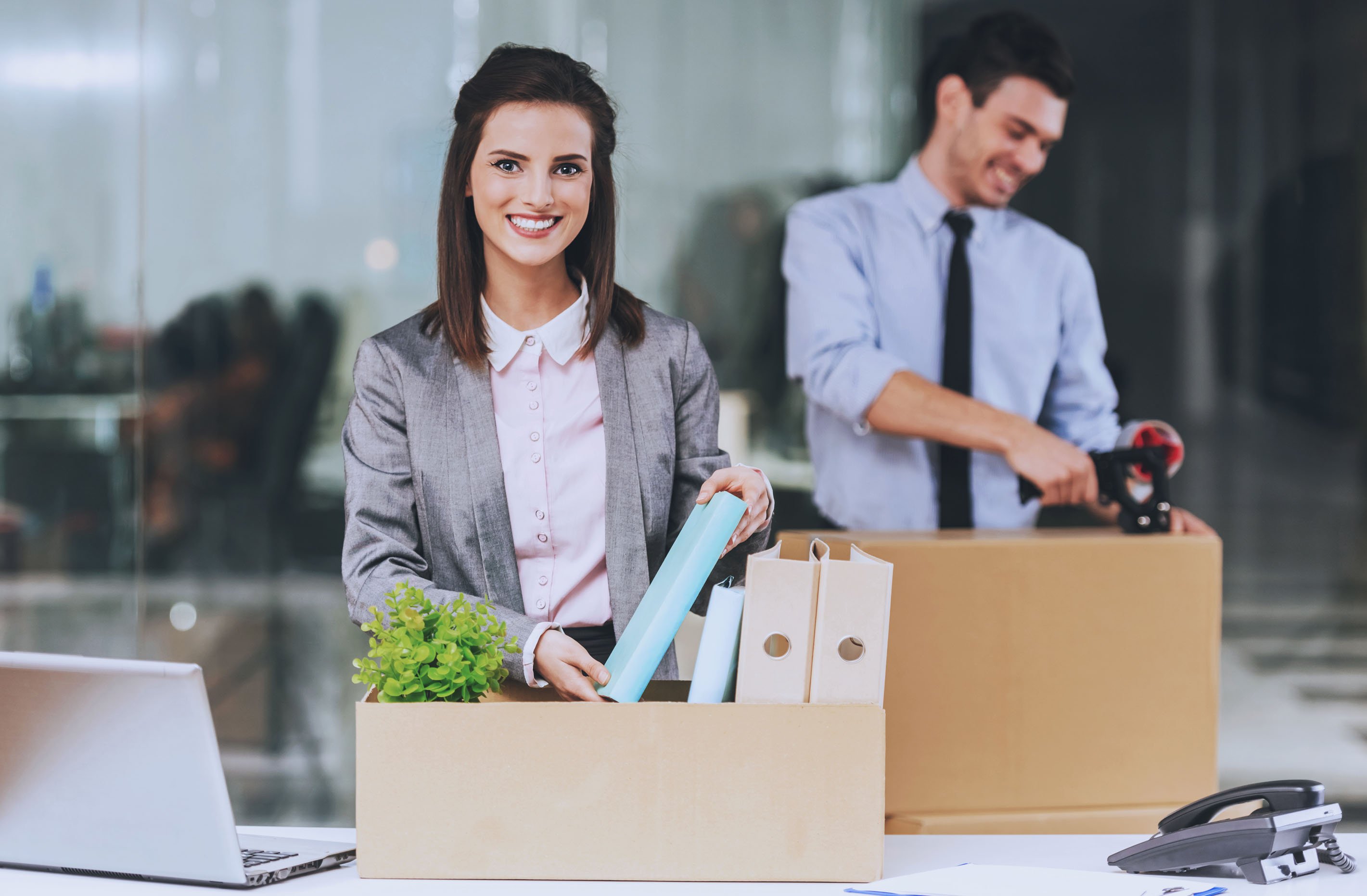 Step 1: Start Planning in Advance
There are various tasks that should take place in the months prior to moving your office IT infrastructure. Firstly, the cabling requirements at the new location need to be ascertained. This can be done through a scheduled site visit with your IT department or your IT support partner.
Once you have a move date, all carriers, internet service providers and tech vendors will need to be informed. Keeping in mind the long lead times associated with some carriers and providers, it's best to do this part of the process at least 2 months in advance. This ensures you can hit the ground running when you physically move into your new office.
Step 2: Equipment Evaluation
An office move is a good time to evaluate and potentially update your IT equipment if it consists of an ageing infrastructure. Evaluating your IT equipment should follow steps of its own.
This process starts with the creation of an inventory of all current equipment. From here, it can be determined whether your current IT setup meets your business needs and will be suitable in your new location.
Make a list of any equipment requiring upgrading. If you have any leased IT equipment that is no longer needed, arrange for its returned to the provider. If you have any old or broken equipment, it will need to be disposed of appropriately.
Step 3: Assess Communication & Telecommunication Options
When accessing communication and telecommunication options at your new location, it's a good idea to do so with the business growth you are expecting over the foreseeable future in mind.
If your new office doesn't have the suitable cabling and IT framework for your business requirements, it needs to be addressed long before moving in day. Some of the questions you should be asking are:
How many power outlets are there and where are they?
How many phone lines are currently available?
How many Cat 5/Cat 6 cables are there?
In addition to accessing power and cabling, the type of internet access needed for the new location needs to be established. The best phone system for the new office should also be considered. With new telecom offers always popping up, an IT relocation is a good opportunity to shop around for the perfect telecommunications contract and system.
Step 4: Prepare Checklist for Site Visit
As you are now aware of your communication requirements, you will have a better idea of what to take note of during your site visit. The site visit is an essential step in successful planning for an IT office move. For best results, complete this step of the process with your IT support provider and a certified cabling company.
During your site visit, the configuration of your new office should be discussed with your IT provider. The locations for workstations, and network cabling should be found and the locations for printers and scanners decided on.
The server room should also be assessed to confirm that the minimum requirements for dimensions, electrical, security and cooling will be met.
Step 5: Data Protection
There is no escaping the fact that IT office moves present unavoidable risk. However, you can significantly decrease your risk if you are well-prepared. For instance, if your moving truck was involved in an accident that damaged your IT equipment and resulted in data loss, you'd want your data to be backed up and protected to avoid any serious and costly disruptions to business.
Prior to moving, copies of all company data systems should be backed up, several times. These backups are to be stored safely and moved to the new location, separate of the main system. This will ensure a full recovery, in the case of incident, so that business can go on as usual.
Step 6: Get Ready for Moving Day
The physical transporting of your office IT equipment is complex. Due to the nature of the equipment, specialist handling and transit protection are imperative. It is recommended to recruit the services of an IT support provider and telecom company to carry out the physical part of the IT move, if any.
In the days leading up to the move, create a contact list of each party involved in moving your office IT. Transport your backed-up data, without the main system, to the new location. It's helpful to label all data cables and wiring to easily identify their associated pieces of equipment when completing the set up.
To streamline the process, ensure that call forwarding is in place and circulate information to staff on the correct shut down procedures for equipment before leaving work on the day prior to the move.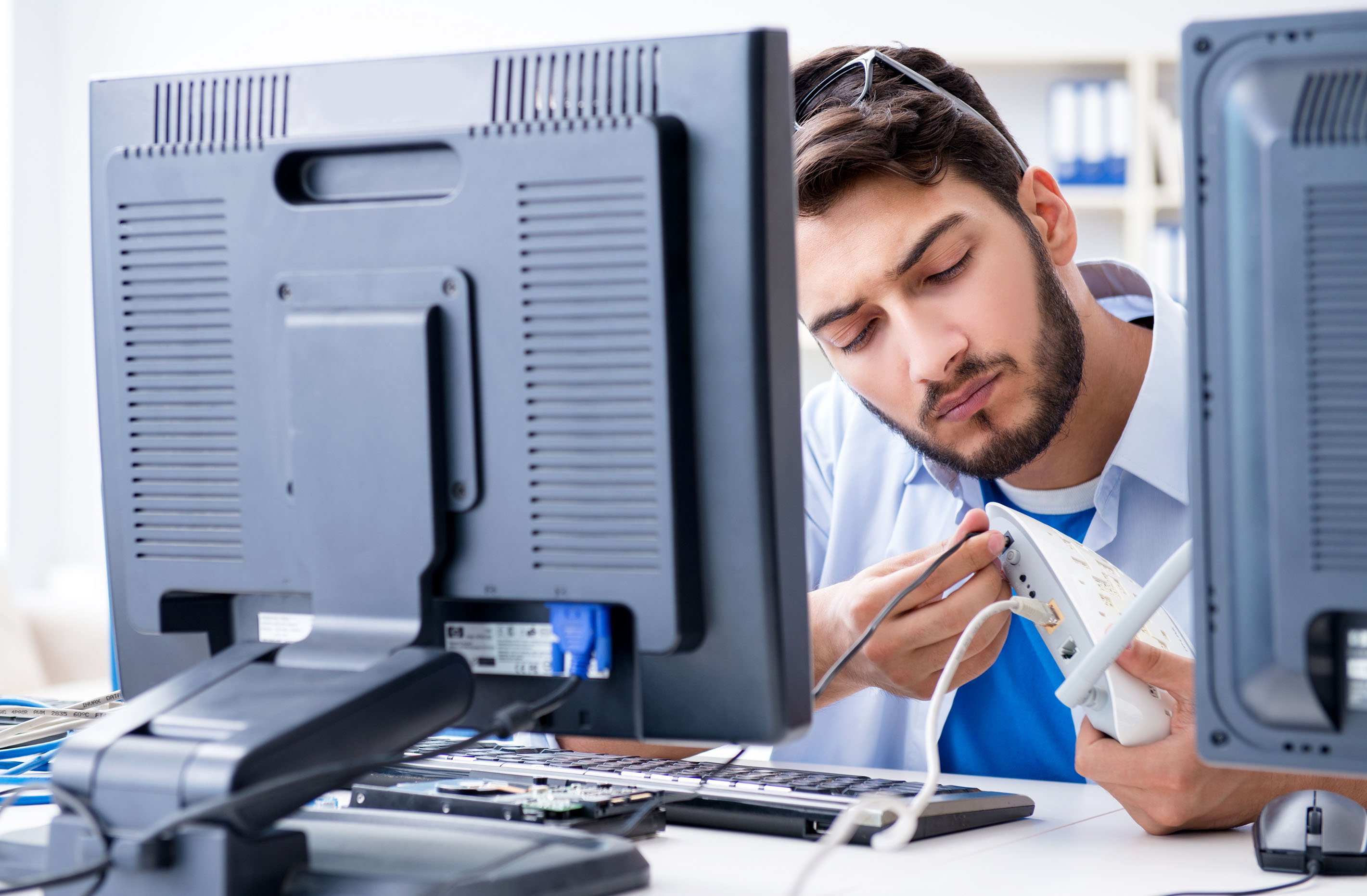 Step 7: Moving In & Getting Set Up
This step is an intricate part of the process. It's important to get this part right to avoid future complications that can disrupt workflow. Partnering with an IT service provider for your IT office move, and having them complete the set up for you is a stress-free and effective way to relocate your IT.
Your set up checklist should include the following:
Arrange cabling and equipment in their correct areas
Test phone features, call forwarding and check individual phone number locations
Test each network connection
Start servers
Check email and website function as well as the intranet/extranet
It's beneficial to do a final walk-through with your IT support company facilitating your move and have them around on day one of operations in the new space. This ensures you're your IT systems are effectively in place and any teething issues can be resolved from the get-go.
In the days following the move, encourage staff to provide feedback on the function of the IT infrastructure and function to see if there are any gaps or if anything can be improved upon.
Final Words
Your IT setup is the powerhouse behind your business's success. Your staff productivity and overall business output relies on the smooth running of your business IT. Poorly executing your IT office move can result in major operational and financial pitfalls.
Following the steps provided in this article can help alleviate some of the stresses associated with moving offices. But if you'd like complete peace of mind, and to leave your IT office move in the hands of professionals, contact one of our experts to discuss your move.
Then all that is left for you and your team is to enjoy IT efficiency in your new workspace!