First off, we sincerely hope that you and your families, communities and teams are safe and well in these challenging times.
For many of us, the concept of having our employees work from home is a novel concept. But we now find ourselves in a position where working from home may be a necessity for the foreseeable future.
With the current spread of COVID-19, businesses are looking for ways to facilitate remote working to both combat the spread of the virus and limit any business downtime.
4 Ways to Work Remotely
At Cloudswitched, the best tools for facilitating seamless remote work are no stranger to us. Below are the 4 different ways you can set up your employees to be able to effectively work remotely.
VPN
In a nutshell, making use of a VPN allows your employees devices to function as if they were in the office. A VPN provides organisations with a private and secure way of sending and receiving data over the internet. It allows users access to corporate resources and applications through an encrypted and layered tunnelling protocol.

It's important that the devices connecting to the VPN are free from any malware interference. Before using a VPN, an antivirus program should be run on all applicable devices.
Remote Desktop Tools
Another method of facilitating remote work for your office is by connecting to workstations in the office using remote connection services. These remote desktop services consist of software that enables access and control to be transferred from one PC to another, via a local network or the internet.

The software needs to be installed on both the remote machines and the on-site machines that require accessing by your employees.

LogMeIn, TeamViewer, and Solarwinds Take Control are big names in remote desktop software. Their robust and powerful platforms are aimed at business users, complete with a suite of tools that allow seamless management of large numbers of users and devices.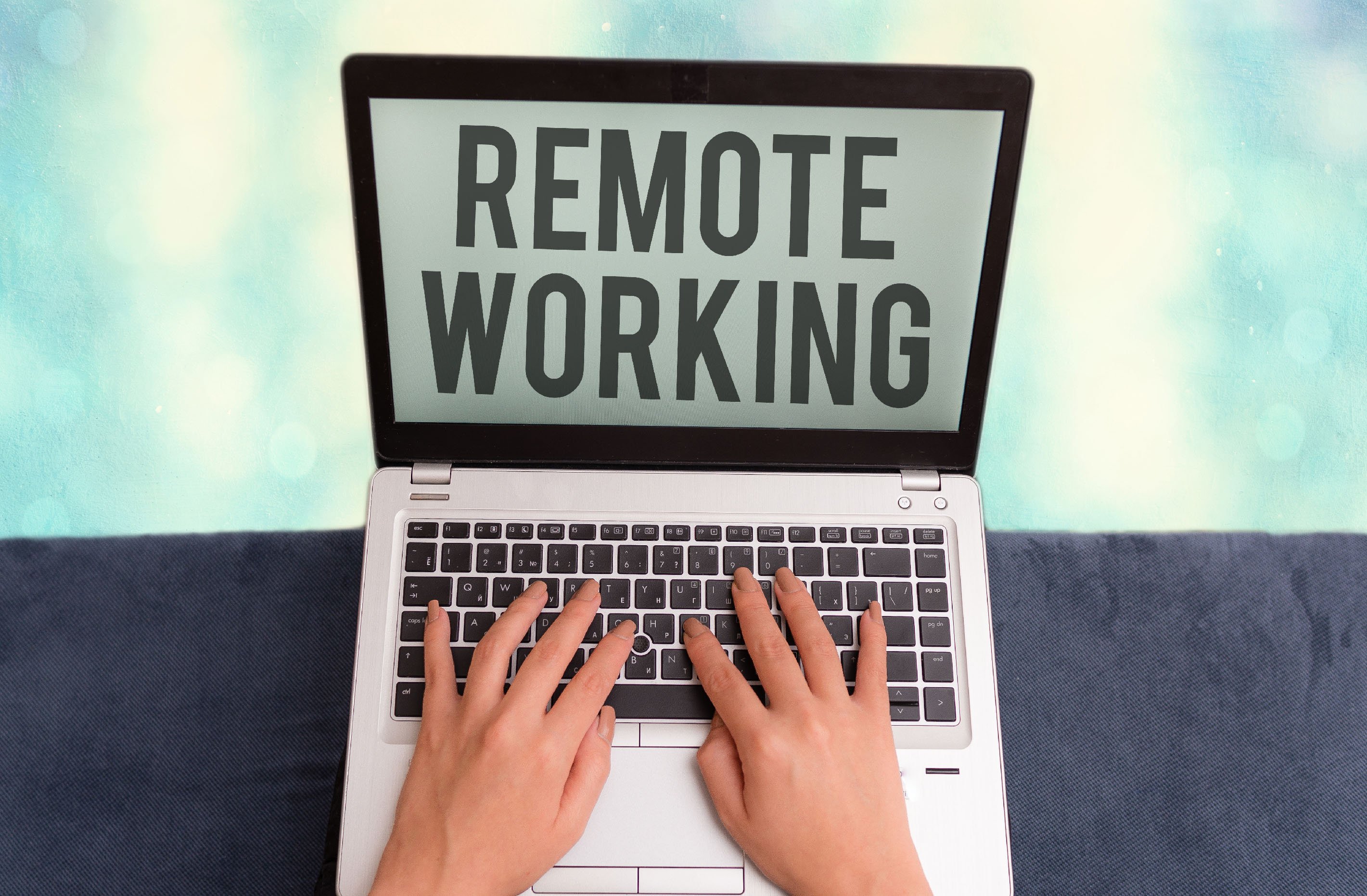 Migration of Files & Folders to The Cloud
A Microsoft Office 365 Business license comes with 1TB of cloud storage in OneDrive, per licences user. It also comes with 1TB of SharePoint storage with 10GB for every licensed user. Migrating your business's files and folders to the cloud means that your employees can access them and add to them from wherever they are working from.

At Cloudswitched, we provide an all-in-one Office 365 migration service that takes care of things from start to finish.
Migration of Servers to The Cloud
Deploying and managing your business applications and services through Microsoft-managed data centres is easy with Microsoft Azure. This facilitates remote working as there is no need to connect to an on-premise server.
Migrating to a cloud-based server doesn't only rule out collaboration issues. It also keeps your data safe from exposure to security holes and/or data loss and presents less risk of downtime. In what is already a challenging time for businesses, the less risk, the better.
Transitioning your business over to a cloud server may seem like a daunting task for any business. But with the support of our expert team, and tailored all-inclusive Azure migration packages, we can have you ready to hit the ground running.
Final Words
Whilst we hope that COVID-19 will be behind us soon, the reality is that many businesses are putting contingency plans in place for remote working. To avoid significant disruptions to business, it's important to stay ahead of the game.
As you can see, there are various ways to facilitate remote working. Cloudswitched offers a range of IT services and solutions that can help you and we are committed to delivering continued high-quality service, throughout these difficult times.
To see how we can help you set your business up for remote work, contact us today!