The demand for and usage of business Wi-Fi is ever expanding at a rapid rate. With the influx of mobiles, tablets, laptops and desktops, it's no surprise businesses experience frustrating lags in their Wi-Fi connections.
Luckily, Cisco Meraki Wi-Fi can provide businesses with a solution to these costly delays with their range of access points and sophisticated Wi-Fi management system. If you are looking to speed up your business's Wi-Fi, this article is for you!
Speed Up Your WiFi With Cisco Meraki
At Cloudswitched, our customers find that Cisco Meraki revolutionises their business Wi-Fi. This incredible technology was acquired by Cisco in 2012 and continues to heavily influence the wireless industry.
Let's look at some of the ways it can help you with your business's Wi-Fi speed.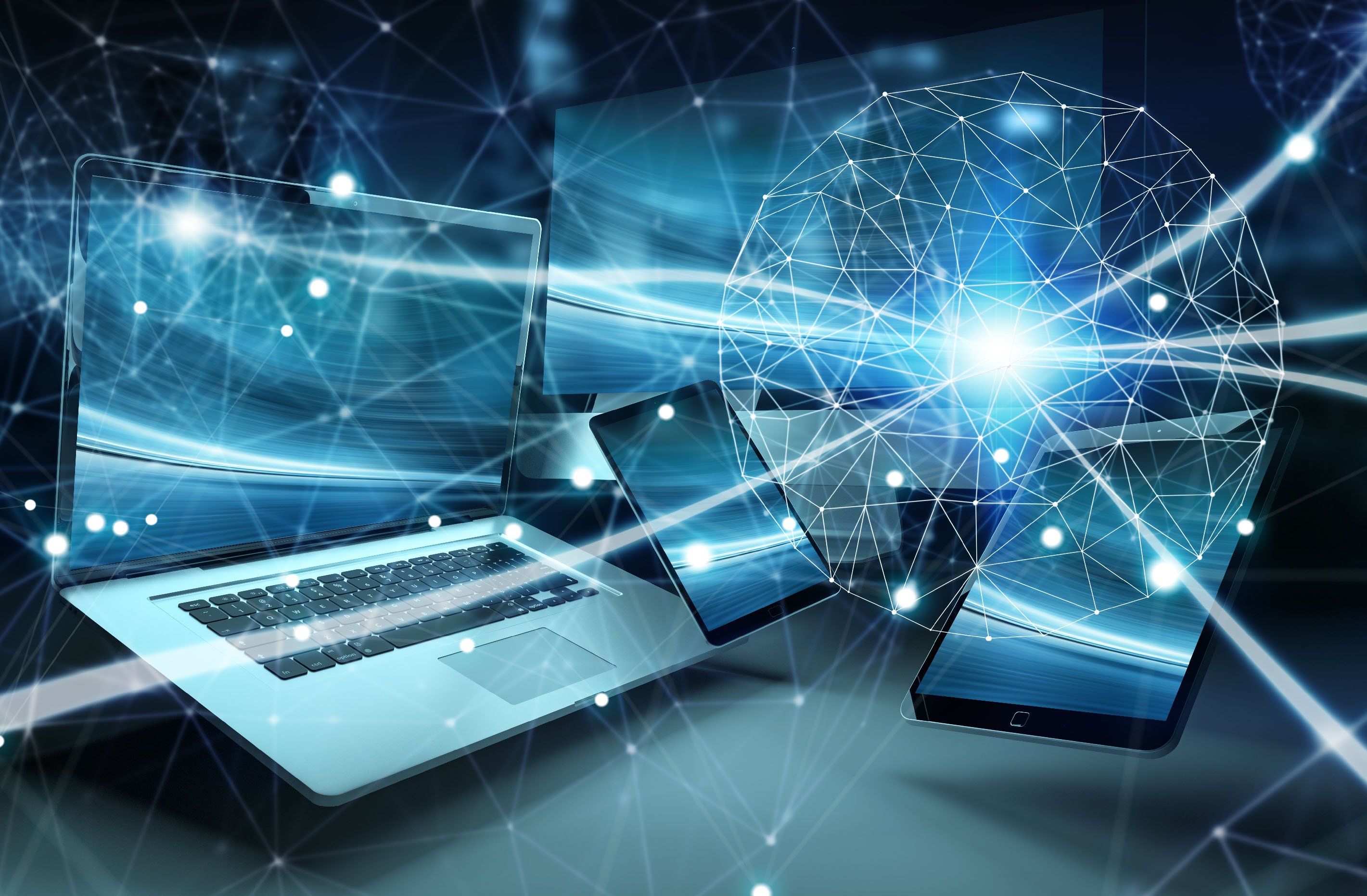 Bandwidth Compatibility

An issue we observe amongst many businesses we support is that they run into bandwidth compatibility issues with their current access points. Many Wi-Fi access points are compatible with either 2.4GHz or 5GHz bandwidths. But there are Cisco Meraki access points available that can support both 2.4 GHz and 5 GHz client-service radios.
Because of this, businesses can optimise their connections in terms of further coverage or greater speed.
Unmatched Visibility

Cisco Meraki access points enable innovative network management through the provision of thorough network insights. These insights include detailed analytics, easy access control and setting of policies for application usage.
Through this unmatched visibility, you can get live data on who is connected to your Wi-Fi. This allows you to closely monitor and optimise your business's Wi-Fi usage, eradicating issues that cause your connections to lag.

Effortless Management

Simplicity and efficiency are Meraki's prominent goals throughout the development processes of their products. Their centralised management dashboard makes staying on top of your Wi-Fi function effortless.

Even the largest of Wi-Fi networks spread over several locations can be seamlessly managed through the dashboard. What's more, you can do this on any device you like, from wherever you are!

Below is an example of the optimised user experience provided by the Cisco Meraki dashboard. It shows all branches, networks and even indicates the efficiency at which each network is operating at with colour coding. This keeps you one step ahead. It allows you to bring any potential issues to the attention of your administrator before the effects of a slow connect/s can have too much affect on your business's output.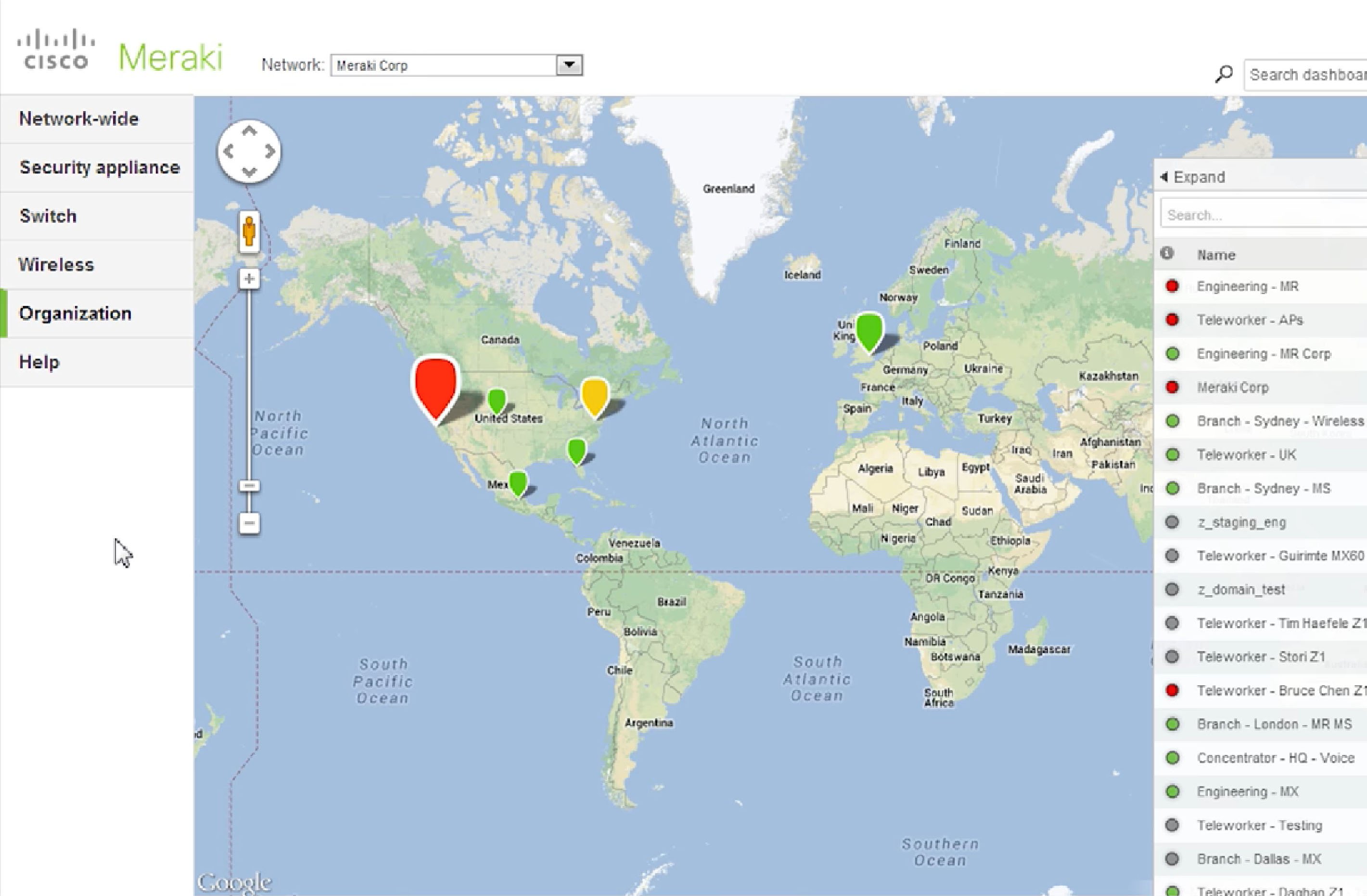 [image source: Tesrex]
Access Points Built for Performance
There is no denying that Meraki's access points have been built to perform. High powered radios are a feature of the Meraki access points, as well as enhanced receive sensitivity. Capacity is maximised through OFDMA, MU-MIMO and similar technologies, and this is without sacrificing range!

Their access points come up with to 8 transmit antennas and 8 receive antennas, which can enhance your W-Fi speed considerably. In addition to this, their custom RF design makes them ideal for environments that have are of high client/user density.

Final Words
As you can see, Cisco Meraki access points comprise of the highest-grade components and have been designed for the best end-user experience. This precise optimisation means you can benefit from faster speeds, as well as better coverage and greater user capacity. Not to mention, a big decrease in IT support calls and the associated downtime!
Does your business suffer from lagging Wi-Fi? Do you want to be in control of your networks? Our team at Cloudswitched are here to help you! Visit our online store to view our wide range of Meraki Wi-Fi products.
We offer a unique and complete end-to-end solution for a stress-free transitioning to Cisco Meraki. We have multiple Cisco certifications within our engineer base and have completed over 50 successful migrations in the last year. This complete with our transparent licensing setup means you can rest assured knowing your business is in safe hands. Contact us today!